Justin Magnuson
President & Treasurer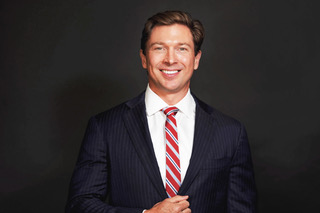 Justin Magnuson is the President and Treasurer of the Justice Reform Foundation (JRF). He holds Master's Degrees in Entrepreneurship from Southern Methodist University and an Executive Master's in Business Administration from the University of California Los Angeles.
Within seven years of graduating college, Justin grew his neurodiagnostic testing company to approximately $100 million dollars in annual sales and earned the prestigious recognition of making Inc. 5000's list for seven years in a row. Justin currently runs a hedge fund and is the owner of one of the largest medical spa chains in the United States. 
Sarah Stanton
Member & Secretary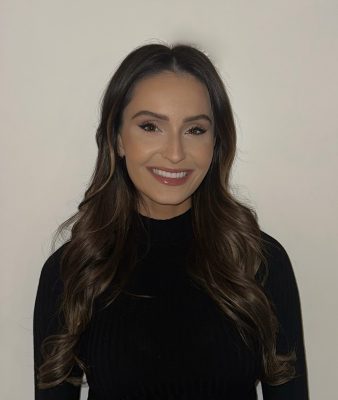 Sarah Stanton is the Secretary of the Justice Reform Foundation. Sarah graduated from Southern Methodist University Cox School of Business in 2014 with a degree in Accounting and received her Masters in Accounting in 2018 from the University of Texas at Dallas. 
Sarah has been engaged to Justin Magnuson since 2019. During his 20 months in jail, Sarah was exposed to how the current justice and correctional system intentionally disconnects and makes it difficult for loved ones to support those incarcerated. This experience opened her eyes to how the criminal justice system is systematically flawed and meets the opposite goal of its intention; it destroys people, families, and prevents reform. 
Together with the JRF, she hopes to guide incarcerated people and their loved ones as they navigate these barriers and provide them with good counsel to represent them.
Alyssa Altonaga
Member & Programming Chair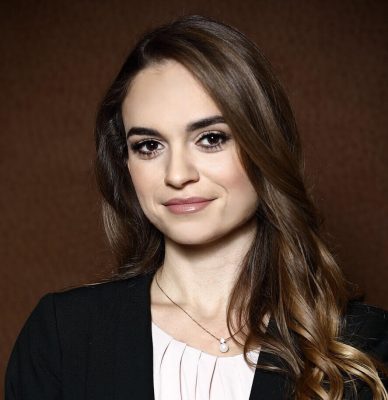 Alyssa Altonaga was part of the legal team that secured JRF Founder Justin Magnuson's release from jail. She was inspired by Justin's dedication to public service and joined the Board of Director's to fight back against the societal harm caused by the criminal justice system. As a criminal defense attorney, she has witnessed these injustices firsthand.
Alyssa serves as the Chairwoman of Programming for law students, continuing legal education for attorneys, and pro bono service initiatives. Alyssa graduated cum laude from the University of Miami School of Law and received the HOPE Bono Service Award for her work with the Miami-Dade Public Defender's Office. She co-authored an article published by the American Bar Association's Criminal Justice Magazine on how unemployment affects recidivism. Her legal career has focused on federal narcotics and fraud investigations, and she has handled trials and appeals at both the state and federal level.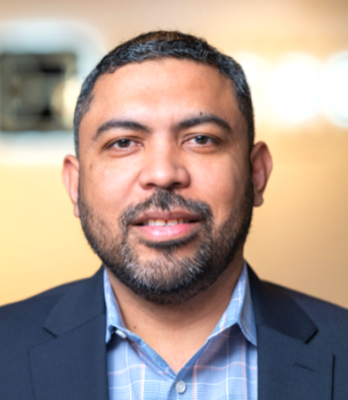 Eric Yepez is an attorney licensed to practice law in the State of Texas.  He earned his J.D. at Texas A&M School of Law in 2007 and his bachelor's degree in Communications from The University of Texas at Austin in 2001. While in law school, Eric had the unique opportunity to participate in internships with the 2nd Court of Appeals for Texas, the 5th Court of Appeals for Texas, and the United States District Court for the Northern District of Texas.
After completing law school, Eric spent the first seven years as a business litigator, defending small and large businesses alike. During this time, Eric specialized in insurance defense, employment law, and general commercial litigation at two of Dallas' largest law firms. In 2016, he found his true passion serving as General Counsel for a growing health care company in Dallas. 
He currently works as General Counsel for It's A Secret Medspa in Las Colinas – where he first met Justin Magnuson in 2020 and has played an integral role in guiding Mr. Magnuson as both business and personal counsel throughout his unfortunate incarceration and thereafter.
Ken Oliver is the VP of Checkr.org ( Checkr's Social Impact/ESG division) and the Executive Director of the Checkr Foundation. Checkr.org's mission is to Build a Fairer Future of Work: One Job at a Time, by reshaping the narrative around the 80M Americans who suffer from an arrest and conviction history. Ken's work focuses on record clearance, talent development, employer development through DEIJ change management, and public policy. As a proximate leader, Ken's own remarkable story and career journey started in 2019 after serving close to 24 years of a 52 years to life in prison for "joyriding" as a passenger in a stolen car. While there he spent more than 8 1⁄2 years in solitary confinement for reading a book written by former Black Panther Party member, George Jackson. With the support of Stanford University and the Mayer Brown law firm, Ken won a civil rights lawsuit against the state resulting in a monetary settlement and his release from prison in 2019. Shortly after his release, Ken became a paralegal at a public interest law firm and, shortly thereafter, a state policy director. In 2020, Ken became a co-founder and Executive Director of a nonprofit organization created to provide justice-impacted people with meaningful pathways into the technology and knowledge-based economy. While there he led an effort that secured a historic investment of $28.5M from the State of California to build the first of its kind residential tech training campus in the country for justice impacted people.
Ken's thought leadership has been featured in Newsweek, Fast Company, Forbes, Inc., and informed California Governor Newsome's 2021 Future of Work Report.
Ken serves on the Boards of The Last Mile, the San Mateo County of Community Colleges Foundation (SMCCCF), Turning Basin Labs (TBL) , ClimbHire, Communities United for Restorative Youth Justice (CURYJ), the Justice Reform Foundation (JRF), and the National Reentry Workforce Collaborative (NRWC).
Tiffany Burks
Board Member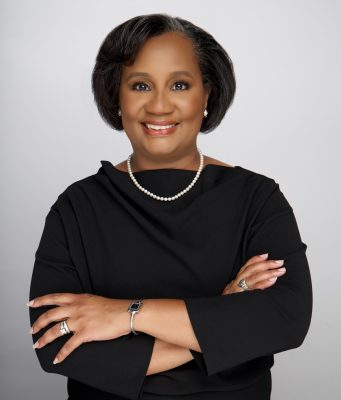 Tiffany Burks was raised in Oak Cliff in Dallas, Texas. She graduated from Skyline High School in 1989 and went on to the University of Texas at Austin and earned a Bachelor of Arts degree in Sociology and Government.   She received her law degree from Texas Southern University in 1997, passing the Texas bar in that same year, and has been a licensed and practicing prosecuting attorney for close to 26 years. She began working at the TCCDA office on January 4, 1999, promoted to felony Court Chief in 2008 and then to Deputy Chief in 2015, managing the entire criminal division and supervising over 100 attorneys.  During her tenure, Tiffany tried close to 200 jury trials and trained and mentored attorneys in the office and outside the office as a lecturer with the State Bar of Texas and the Texas District and County Attorney's Association. Tiffany was the first African American to ever hold the office of deputy chief in the 100-year history of the Tarrant County DA's office.  She is a member of the State Bar of Texas and has served as Past President of the Tarrant County Black Bar Association, member of the Tarrant County Safe City Commission, Gang and Youth Violence Steering Committee, member of the Midwestern State University Board of Regents, and currently serves as a board member for the Justice Reform Foundation.  Her honors and awards include the Tarrant County Black Women Lawyer's, L. Clifford Davis Legal Excellence Award, the Extraordinary Minorities in Texas Law Award by Texas Lawyer Magazine, the Forest Hill Trailblazer Award and the Top Attorney in Criminal Law by the Fort Worth Magazine.   Tiffany is currently a partner in the law firm of Varghese Summersett where she represents clients charged with crimes in Tarrant, Denton, Johnson, Parker and Wise County.  Tiffany is married to retired Army Colonel Glenn Burks, has three children and seven beautiful grandchildren.
Pamela Wagner
Board Member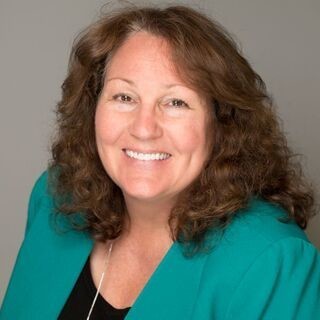 Ms. Wagner has been an attorney for the past 35 years and currently serves as the General Counsel for MTX Group, Inc. a global information technology company with headquarters in Frisco, Texas, where she is responsible for legal operations in the United States, Canada, Australia, India and Singapore.
In her prior legal experience, Ms. Wagner worked as a state Assistant Public Defender and a Federal Assistant Public Defender. Ms. Wagner has repeatedly seen first-hand the failure of both the state and federal criminal justice systems. She specialized in the defense of capital murder cases, as well as the defense of other violent felonies.
Ms. Wagner drafted an argument regarding competency statutes which won a 9-0 decision in the United States Supreme Court and changed the competency laws in 5 states. This decision also resulted in her client being resentenced to life without parole instead of the death penalty.
She assisted in obtaining a presidential commutation of sentence for a client who was sentenced to 85 years for conspiracy in a drug case and was released after serving 10 years. Ms. Wagner has appeared as an advocate at parole board hearings for her former clients and has assisted former clients, on a pro bono basis, to obtain early release. She has worked to obtain educational and rehabilitation opportunities for those incarcerated to prepare them for reentry into society. She has participated in prison ministries and believes in the sanctity of every human life.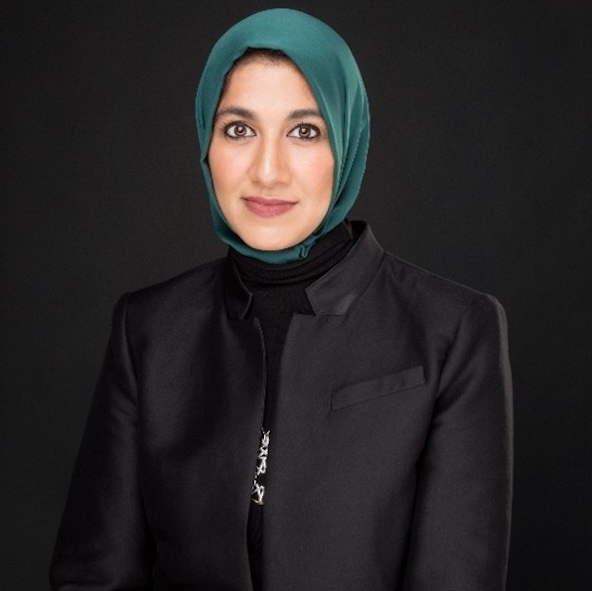 Huma Yasin is a criminal defense attorney and former public defender, writer, activist, avid vegetable gardener, wife, and mother of four humans and twenty-ish chickens. Much of her writing focuses on the intersectionality of religion, law, and politics. Her forthcoming non-fiction, entitled Conspiracy: The True Story of the Fort Dix Five, recreates a sixteen-month sting in which the FBI employed two informants with sordid, criminal backgrounds to entrap five Muslim men on conspiracy charges.
Yasin formerly served as chair of the board of Facing Abuse in Community Environments (FACE), a Dallas-based non-profit designed to protect victims of abuse perpetrated by members of the Muslim clergy and leaders of Muslim-based institutions. She also served on the Dallas-Fort Worth chapter of Council on American Islamic Relations (CAIR).
Yasin has published articles in law journals concerning Title VII and religious liberty in the workplace as well as international humanitarian law. More recently she's published OpEds on various topics in the New York Times, the Washington Post, The Hill, Truthout, TRT News, and Garnet News.